Veeam Availability Suite

#1 Backup and Recovery

Overview:
The enterprise solution for backup, recovery and monitoring
Veeam® Availability Suite™ attaches the monitoring capabilities of Veeam ONE™ to the powerful data protection features of Veeam Backup & Replication™ in one Enterprise bundle to meet both your protection and analytics needs. By combining these two industry leading products, customers can more easily achieve their advanced data protection needs while also gaining key insights of their configurations for greater data protection and business agility.
Own, control, back up, recover and monitor all your data anywhere in the hybrid cloud with this enterprise-grade solution that provides:
Failproof backup for your hybrid cloud ecosystem
Guaranteed recovery from the pioneer of instant recovery
Deep analytics with insights and automation deliver error-free operations
A single platform for all workloads, applications, and data
Software-defined, infrastructure-agnostic
Instant recovery at-scale
Stay safe from ransomware
Veeam Availability Suite is powered by: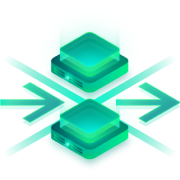 Veeam Backup & Replication
4-in-1 data protection, combining backup, replication, snapshots — and now CDP — with 20X lower-cost archive storage and greater ransomware protection.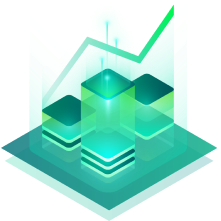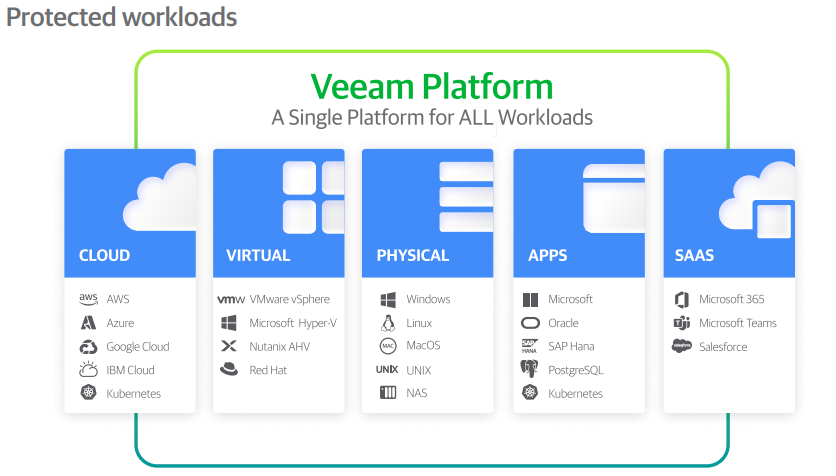 Key Capabilities:
Powerful solutions for your growing enterprise
Combined with the powerful data protection of Veeam Backup & Replication, Veeam Availability Suite integrates the deep visibility of Veeam ONE to create an integrated solution that helps you prevent common backup problems, stay informed about your storage trends and usage and gain early detection for ransomware activity that could put your compliance at risk. This powerful solution adds:
Backup
Built for speed, portability and comprehensive coverage
Recovery
Make recovery objectives a reality with instant recovery.
Cloud
A secure, extensible approach to cloud-based backup and DR
Monitoring and reporting
Deep visibility to maximize your readiness and success
Proactive alerting
Always be one step ahead of problems that affect backups
Intelligent automation
Automated remediation resolves common problems
What's New in Veeam Data Platform?
Trusted immutability
Cyber resiliency
Hybrid-cloud optimization
Protect More and Recover Faster
NEW direct-to-object storage, expanded cloud-native support and trusted immutability everywhere offer greater ransomware protection, allowing you to protect more and recover faster with the efficiency of working in a single platform.
New Capabilities
NEW Direct to Object Storage Backups
Direct to On-premises Object Storage
Send your enterprise scale datacenter backups directly to Veeam's broad ecosystem of object storage partners on-premises with the performance you need to meet your goals.
Direct to Cloud Object Storage
Reduce the overall cost and complexity of managing new and existing infrastructure backups at the edge with direct backups to object storage in the cloud.
Capabilities
Expanded Options for Cloud Backups
Ensure zero-loss recovery with more ways to backup workloads that are born in or migrated to the cloud with full application awareness via cloud-integrated agents.
NEW Immutable Storage for Microsoft Azure Blob
Ensure data integrity with immutability options for on-premises backups that were tiered or written directly to Azure Blob Storage.
Immutability for Cloud-Native Workloads
Add a critical layer of security to your AWS- and Azure-hosted workloads with WORM functionality for backups that are tiered to object storage.
Stop Cyberthreats at the Door
Prevent unauthorized access with support for MFA, passwordless gMSA accounts, Kerberos-only and IPv6-only environments.
Multi-cloud Visibility
Proactively monitor your multi-cloud backup policies with simple at-a-glance reports and new alarms.
Fastest Ransomware Response
Enable the quickest response to ransomware attacks by actively detecting threats and malicious behavior before you restore with clean data.
Immutability for More of the Enterprise
Reduce the cyberthreat attack surface of your enterprise with expanded immutable backups and reporting of NAS, Oracle, SAP and SAP HANA workloads, plus additional immutability for HPE StoreOnce Catalyst target storage.
Streamlined Recovery for Enterprise Apps
Directly backup to Veeam repositories with NEW Plug-in for Microsoft SQL Server, while NEW Veeam Explorer for PostgreSQL helps standardize recovery.
Enterprise-grade Protection Management
Simplify the management of large and complex environments with flexible policy-like jobs and new at-a-glance recovery time objective (RTO) and RPO status views with specific service level agreement (SLA) compliance reporting.
Eliminate NAS Access Gaps
Maintain a user's full read/write access to SMB file shares after a disaster with new Instant Recovery for NAS backups.
Improved Operational Efficiency
Optimize moving or copying backups between different storage types while preserving data reduction with new and intelligent backup data migration.
Reliable, Low-RPO DRaaS
Meet stringent recovery objectives for critical workloads with Veeam's Continuous Data Protection (CDP) to a Veeam Cloud & Service Provider (VCSP) partner.
Centralized Management of Kubernetes Backups
Centralized visibility and management of Kubernetes data protection with the new Veeam Backup & Replication™ plug-in for Kasten K10.
Excellence in the Ecosystem
Veeam's Universal Storage API 2.0 and NEW Smart Object Storage API provide even more future- proofing for enterprise scalability and offsite resiliency. Ecosystem vendors include Pure Storage, Scality and Object First as the inaugural launch partners that integrate with these new APIs.
Comprehensive backup for all workloads

Smart packaging for all business types
Documentation: