Managed Backup & DR Services

Modern Data Protection, as a service


BaaS for Microsoft 365
Protect your Microsoft 365 data from threats. Same powerful Veeam data protection, delivered and managed by Veeam Cloud & Service Provider (VCSP) Competency partners.

BaaS for Public Cloud
Protect your AWS, Microsoft Azure and Google Cloud data. Free up resources, achieve data portability and manage costs with Veeam Cloud & Service Provider (VCSP) partners.

Managed and Off-site Backup
Your data, your choice of cloud. Achieve the 3-2-1 rule and protect your data off-site with secure cloud data centers and one seamless backup strategy, delivered by VCSP Competency partners.

DRaaS
Minimize downtime. Experience fast, flexible failover and streamlined failback of specific VMs or your entire site with Veeam Cloud Connect delivered by VCSP Competency partners.
BaaS & DRaaS

with Veeamn-powered Service Providers
Ensure data resiliency, no matter where it resides
From critical workloads that run on-premises to data sprawl in the cloud and at home offices, Veeam's service provider partners offer the off-site managed cloud backup, monitoring, management and DR services you need to stay resilient in the face of any threat.
---
Stop ransomware
Leverage expert best practices to keep your backups safe and recoverable.
Accelerate cloud adoption
Take a cloud‑first approach to your protection with backup that extends to, from and within the cloud.
Keep data portable
Leverage best‑fit storage options for your workloads, including offsite and cross‑cloud.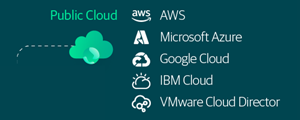 Gain control of your cloud data
Today, public clouds host some of your most mission-critical workloads, but the onus still lies with you to ensure your data is available and protected. BaaS offerings put the power in your hands to keep your data portable and recoverable.
---
Optimize your cloud expenses
Leverage BaaS to scale backups to cold and archival storage.
Choose the best restore option
Veeam-powered services unlock granular restore options that are rarely offered natively.
Disaster-proof cloud data
The cloud can go down! Take control of your data with Veeam's portable file format.

Eliminate SaaS data loss
Software as a Service (SaaS) applications like Microsoft 365 place the responsibility on you to protect your data. BaaS can help you out by safeguarding data from security threats and retention gaps with managed services and cross-cloud storage.
---
Disrupt deletion and ransomware
Implement a backup strategy that ensures recovery in the face of any threat.
Easy recovery for compliance
Search and export data when needed for eDiscovery compliance requests.
Target any location for backups
Veeam's portable format ensures that you can back up on-premises or in the cloud.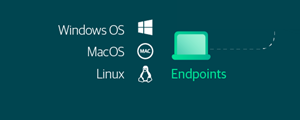 Back endpoints up to the cloud
As businesses shift to an increasingly remote workforce and corporate strategy, critical company data is now stored on endpoints. Reach and back up data on any device, regardless of where it resides, with the help of cloud and managed services.
---
Protect vulnerable laptops
Leverage cloud storage to ensure no device gets left behind.
Ensure remote worker productivity
Get employees up and running fast by restoring files or entire machines.
Execute granular restores
Perform full-, volume- or file-level backup and recovery.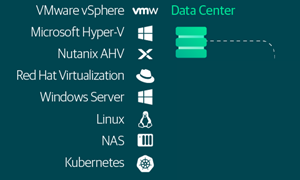 Protect critical workloads in your data center
Whether you're looking for day-to-day backup management, an offsite backup target for long-term retention or a DRaaS offering that's ready for failover when you need it, our providers have your back and can guarantee your most critical workloads will be always available.
---
Manage day-to-day backups
Offload data protection to an expert that will proactively manage your environment.
Failover to the cloud
Execute full- or partial-site failover as a cost-effective DR strategy.
Scale for long-term retention
Send backups to warm and cold cloud storage to maximize your storage investments.
FAQs: